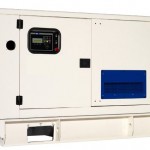 Sales:
We offer a full range of  generator sets for sale from 6kVA up to 3,300kVA in single and multiple configurations. Our sales team ensures that our ranges of generator sets are the most modern in the world, built with superb components and assembled with meticulous craftsmanship. We deal with the suppliers directly to provide you with the most suitable unit for YOUR requirements.
The manufacturers commitment to continuous improvement and design innovation ensures that each generator set in the range is best-in-class in power output and efficiency. We order our diesel generator sets so that they are built "strong and tough" with long life components for extended service intervals and class leading reliability, durability and dependability. We provide clean dependable power solutions.
During your dealing with our sales team, we will survey the installation to determine your requirements prior to recommending any unit, and as independent suppliers, we are not tied to any one particular brand, we can recommend the most suitable for your installation from any range, make and model of units.